MARTINO CARTIER
FOUNDER AND CEO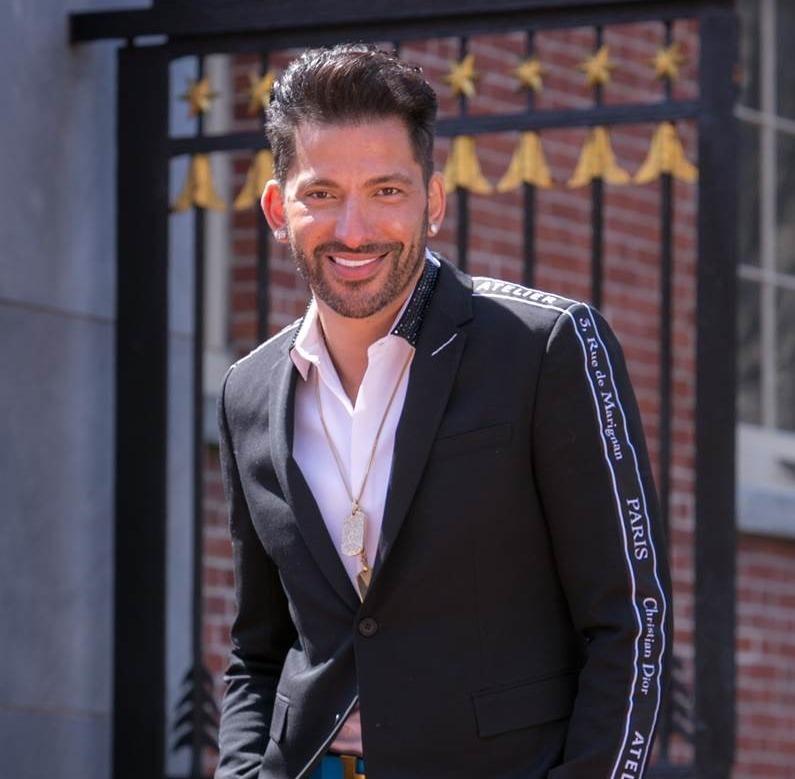 Celebrity stylist and philanthropist, Martino Cartier, has been well known in the beauty arena for years. Recently, Martino was named Entertainer of the Year on HSN, where his brand, Martino by Martino Cartier, beautifies women all over the country. Martino is also known as the founder of WIGSandWISHES.org, where he grants thousands of women going through chemotherapy free hair replacement. Martino and his team grant dozens of wishes every year for children battling childhood cancer. Recently, his salon in South Jersey was named top twenty in the country by Salon Today Magazine. Martino is mostly proud of his mini me, his son, Brigade. Martino's words to live by: you don't how to live if you don't know how to give!
ERIN AYALA
PRESIDENT
After being a client of the Martino Cartier Salon for over 14 years, Erin Ayala was honored to accept the position of Wigs and Wishes President in July of 2018. She's excited to take on this new challenge and contribute fresh ideas to the organization's structure and fundraising efforts.

Erin brings a wealth of business and event planning knowledge to the Wigs & Wishes team. She currently plans and manages strategic events and initiatives for Comcast NBCUniversal across the US. Prior to joining Comcast, she worked in the Pentagon supporting the US Army as well as NASA. She also spent many years in the collegiate and professional sports industries working for Villanova Men's Basketball, the Philadelphia Phillies and Philadelphia 76ers.

Erin is a 2002 graduate of Bishop Eustace Preparatory School in Pennsauken, NJ and a 2006 graduate of the Villanova University School of Business. She makes her home in South Jersey with her husband José and sons Ramón Luis (3) and Lorenzo Clemente (1).
PAULA ABDUL
CELEBRITY SPONSOR & ADVISOR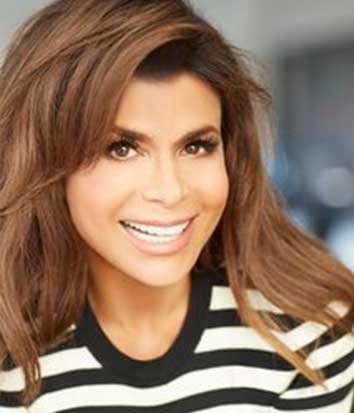 Paula Abdul is a ground-breaking choreographer, dancer, songwriter, performer, designer, actor and business woman. She is a two-time Emmy Award winner, Grammy Award winner, American Music Award winner, and multi-platinum recording artist who has been entertaining her fans for over 25 years.

Paula became a worldwide singing sensation with her first album Forever Your Girl, followed by an astonishing six number 1 singles. And, only until a few months ago, after being bumped to number 3 by Adele, Paula's "Forever Your Girl" reigned as the second longest charting album on the Billboard Hot 100 chart.

Her work as choreographer includes her Emmy winning contributions to The Tracey Ullman Show, produced by the Oscar and Emmy Award winner James L. Brooks. Shortly thereafter, Paula was double nominated for her ground-breaking choreography for the 62nd Annual Academy Awards and her own performance on the American Music Awards, for which she won an Emmy. She won seven MTV Awards for her work with Janet Jackson and has also choreographed for Duran Duran, ZZ top, The Jackson Family, George Michael, Luther Vandross, INXS, Heart and
TINA DAVIDO
BOARD MEMBER
Tina has been well seasoned with Friends Are By Your Side since the inception of Wigs and Wishes in 2013. First year attending as a Guest, she was organically captivated by the Charities platform to make a difference globally. Eventually transitioning into a Volunteer for our Annual Gala, in 2017 she gracefully accepted our official invite to the Board.

Her history of selfless acts of kindness consist of making herself available in times of dire straits, such as the hundreds of hours spent following the tragic events of 9/11 searching for the missing throughout New York City. When Katrina struck havoc in Louisiana, she found herself at the door steps of the Phila. Red Cross on Chestnut Street demanding a crisis hotline be immediately born. Her authentic quest to help others in times of struggle, speak volume as to her character.

Tina has an extremely broad background ranging from Real Estate & Entertainment Law, 12+ years as a Pa. Realtor and Product Branding/Endorsement . She has collectively 26 years in multi platform partnerships within the Tv/Film and Music Industry. She is widely recognized as the soul Producer for Major Featured Film Premieres such as 'Creed' and 'Back In The Day'. Having proudly worked along side some of the top names in the Music Industry such as Brett Michaels, Wyclef Jean, Lil Jon and many others, she is a proven powerhouse in Talent Management.

We look forward to having Tina on our Dream Team as her resume of Integrating Marketing, Public Relations, Business Experience and Executive Leadership will be a valuable addition to our FABYS Family.
LISA LACOVARA
BOARD MEMBER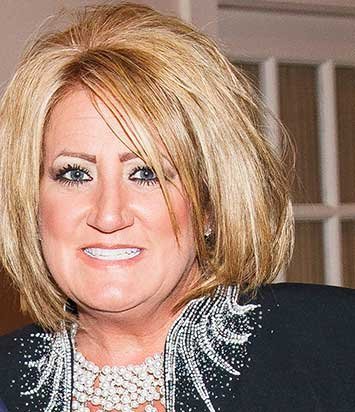 Lisa is a long term personal friend and previous business partner in the Martino Cartier, Cherry Hill Salon and has been a Friends Are By Your Side Volunteer and Board Member from very early on. Lisa has a B.S.B from Rowan University and many years of experience in Management, Human Resource Mgt., Credit/Collections, Marketing & Business Development. That, along with her strong dedication to helping others and community outreach, has been a huge asset to ensuring that each event has been as successful as it has been.
JOHN LEVITAN
BOARD MEMBER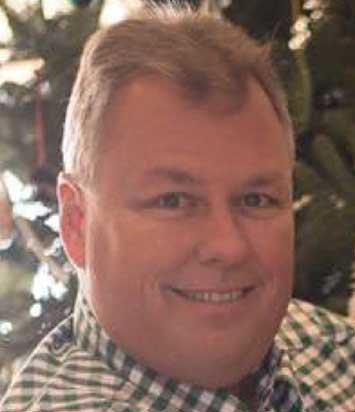 The newest board member, John Levitan has been an instrumental part of making the "wishes" part of Wigs and Wishes come true. John is currently a managing member of the Medical Specialties Group in Pensacola, FL, and has an extensive background in Business Development as well as alternative energies. John is always there when Friends Are By Your Side needs him and his selfless giving has made it possible to bring unimaginable joy to the children who are able to have their wishes granted and as well as making it possible for Friends Are By Your Side to do what it does daily and assist women in need of a wig during their hardest time.
ANTHONY SULLIVAN
BOARD MEMBER
With his winning smile and charming English accent, entrepreneur Anthony "Sully" Sullivan has been the face and voice of some of the world's most successful household brands and new products that have racked up well over one billion dollars in international sales. Perhaps best-known as the spokesman for OxiClean, few know that Sullivan Productions, his Clearwater, Florida-based production company, is responsible for scripting, producing and placing a number of commercial spots for the laundry brand, which has become America's #1 versatile stain remover.

With a magic touch for representing consumer brands, Sullivan's behind the scenes talents continue to be highly sought after by well-known household names, most recently including Nutrisystem, Arm & Hammer and Swivel Sweeper, to name a few.

Star of the Discovery Channel series "PitchMen," Sully is also a regular guest of choice on a variety of television news and entertainment outlets including "The Today Show," "Good Morning America," "Rachel Ray," "The Tonight Show," "Conan," "Katie," Fox News, MSNBC and of course HSN.

Sully has been a long time supporter of Friends Are By Your Side and continues to help spread the word and provide his expertise so that we may be able to grant even more wigs and wishes to women and children battling cancer.